Happy 9th Anniversary Bull Market; Diversifying Your Investments Now May be the Best Way to Survive the Next Bear Market (a 20% Drop) in Stock Prices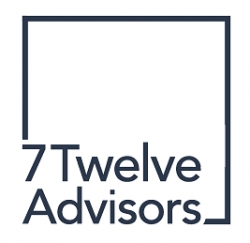 Nashville, TN, March 22, 2018 –(PR.com)– Andy Martin, president of 7Twelve Advisors, LLC and author of Dollarlogic: A Six-Day Plan to Achieving Higher Returns by Conquering Risk, foreword by Arthur Laffer, PhD., has released a study that indicates that wide diversification may be what it takes to beat the next bear market in stocks.
Vanguard and Goldman Sachs recently predicted that the odds of a "correction" (10% stock market drop), or a "bear market" (20% drop), are from 70%-88% respectively. The current bull market in U.S. stocks is nine-years old this month.
The study compares a hypothetical investment portfolio that holds 100% in US Large Company Stocks, a traditional balanced portfolio of 60% US Large Company Stocks, and 40% US Bonds, and a diversified portfolio in seven equally-weighted assets: US and non-US Stocks, US and non-US Bonds, Money Markets, Real Estate (REITs), and Commodities.
The 7 asset diversified portfolio outperformed the 100% US Stocks portfolio in each of the last 6 bear markets since 1980, and outperformed the traditional balanced portfolio in all but one of the last 6 bear markets. The study also showed that the diversified portfolio lost 1/4 as much, on average, of the 100% US Stocks portfolio, and 1/2 as much, on average, of the traditional balanced fund. The 7 asset diversified portfolio was therefore described as being an effective way to be "fully invested, without being fully exposed."
7Twelve Advisors, LLC was established in 2008. Its mission is to bring investment products using the 7Twelve strategy, created by Craig Israelsen, and the 3Twelve strategy created by Andy Martin, to market.
For more information please call 615-341-0712, or e-mail contact@7Twelveadvisors.com. www.7TwelveAdvisors.com
Past performance does not guarantee future returns. Returns are back-tested index returns only and do not refer to any investment. 60/40 Balanced: US Stocks 60% S&P 500, US Bonds 40% Bbg Barclays Aggregate. 7 Assets: equal-weight of US Stocks S&P 500, US Bonds Bbg Barclays Aggregate, Non-US Stocks MSCI EAFE, Non-US Bonds Bbg Barclays International Sov, Cash Money market fund proxy, Commodities S&P GSCI, and Real Estate Wilshire US REIT. Diversification does not guarantee higher returns or lower risk. Indexes are not investable.
Contact Information:
7Twelve Advisors, LLC
Andy Martin
615-341-0712
Contact via Email
www.7twelveadvisors.com
Read the full story here: https://www.pr.com/press-release/747845
Press Release Distributed by PR.com