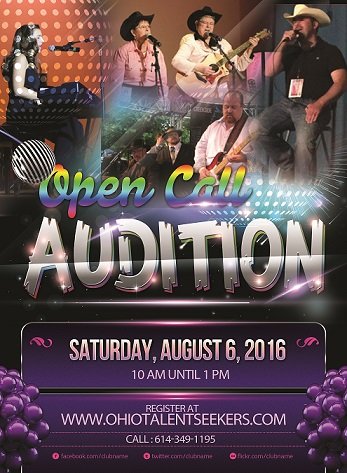 Are you competitive and have a talent? Do you want to be on "So You Think You Can Dance", "The Voice", or "Americas Got Talent"? Ohio Talent Seekers(OTS) is putting on their 3rd Season, state wide, talent search for Ohio.
Ohio Talent Seekers(OTS) has started talent search statewide where the winners are determined by the viewers through voting. It will serve as a springboard for launching the careers of potential artists as bona fide stars. In a series of steps, the voters select the eventual winners out of hundreds of contestants.
The prize for winning will be an all expense paid opportunity to audition for national reality shows like America's Got Talent, The Voice, etc..
The talent will consist of singers, dancers, comedians, bands, magicians and models. The contestants perform individually or in groups to be selected for a series of rounds decided by public vote. Once winners are selected, Ohio Talent Seekers film crew will accompany winners to perspective reality shows.
Get registered here: http://www.ohiotalentseekers.com/register.html
YouTube Channel: OhioTalentSeekers 
Ohio Talent Seekers Infomercial